Serving The Greater Sacramento Valley & Foothill Communities
Acutec the Home Inspections: Has 25 years experience in the construction industry. We have the knowledge and experience to do the job right. Our Home Inspection Reports are easy to read and understand with digital photos. We are fully insured and guarantee your satisfaction or your money back. Acutec Home Inspections located in Elk Grove provides services to Elk Grove the Sacramento valley and Foothill communities.
Home Buyers: We provide a detailed home inspection report explaining the condition of the home both positive and negative. During the Home Inspection process we will inspect and discuss any problems the home may have. We will review different components in the home with you, discuss were those components fall in their life cycle, and ways to maintain and improve the condition of the home. Our professional Home Inspectors will do the job right.
Real Estate Professionals: Our work is a commitment to the understanding that your reputation is our responsibility. We are there as a resource to assist you and your clients making the ever important decision of buying or selling a home. We walk the client through the Home Inspection process from the beginning to the end. We are always available to answer questions and to help be a resource for both you and your client. We are fully insured with errors & omissions and general liability coverage.
Home Sellers: For the home seller, a pre-sale home inspection provides confidence in the condition and value of your home. By taking care of any repairs or modifications up front, the final sale will have fewer complications and expedite the escrow process.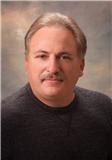 " When Thoroughness and Accuracy Matters, Knowledge & Experience are Needed"
Call GUS @ (916) 317-3124
2012 and 2013 Best of Elk Grove
Real Estate Inspections!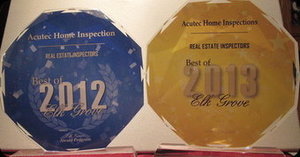 Company Description

Let us help take the stress out of buying or selling a home. With
over 25 years of Experience in the construction industry I know
what to look for. Most people don't have a trained eye to see all
that a professional inspector sees, nor realize the amount of time
it takes to thoroughly inspect a home. I will provide an in depth
look into the various systems and components, giving you a full
understanding of the relative strengths and weaknesses of the
home. Proud member of NACHI !
National association of certified home inspectors.

Services Offered

Our most popular Home Inspection services

Residential Home Inspections

Termite / Pest Inspections

Pre - listing Home Inspections

New construction Inspections

Pool & Spa Inspections

11 - Month Warranty Inspections

Mention this add and receive $25.00 off your Home Inspection

Reports

I encourage you to download on of my sample Inspection Reports and compare it to what other Home Inspectors are offering. My Inspection reports are Very detailed, full of high resolution color photos, and are easy to understand. Reports are delivered via email the same day. Valuable home ownership and maintenance information is also included,
see: Sample Reports

Insurance

We are fully insured which includes coverage for referring Real estate agents.

Our Guarantee

If you are not fully satisfied at the completion of your Home inspection we will refund your money.

Inspection Overview

A normal Home Inspection will take between 3 - 4 hours. We encourage you to attend or meet with us afterwards to discuss the findings. This is a very good opportunity to ask the Home Inspector questions. We have years of experience and we will be to offer advice in regards to repairs and or maintenance issues. Later the same day we will email you a link to your report. Your Home Inspection report can be viewed and printed from any location at any time.

Service Area
HOME INSPECTIONS IN THE Elk GROVE, SACRAMENTO VALLEY AND FOOTHILL COMMUNITIES
Contact Us

(916) 317-3124

SACRAMENTO AREA AND FOOTHILL COMMUNITIES

HGTV Video

HGTV Video: "Why you should have a Home Inspection"

Acutec HoAme inspection "Video"

Pest Inspection: To make it easier and less time consuming for our customers, we can schedule the Pest Inspection for you at the same time as our Home Inspection. You will receive a separate quote for each service but you can combine them into one bill if you choose. Just ask for a Pest Inspection quote when scheduling your Home inspection. These services available anywhere within 100 miles of Sacramento.

Pool and spa inspections: We provide low cost visual Pool and Spa inspections. We service the greater Sacramento area. SEE: Pool and Spa Page
The 5 top tip's for a successful Home Inspection.
1. Make the time to be present at the end of the Home Inspection. Your Home Inspector
will walk you through the inspection process explaining issues and answering questions.
2. Ask questions, your Home Inspector has years of experience inspecting homes,and will be
able to explain anything that you don't understand.
3. Understand that some issues happen to all homes, even new ones. Your Home Inspector
will help you understand which issues are common and which are not.
4. Hold on to your home inspection report after you get it. It will be a valuable resource for
future home improvement and maintenance.
5. Check if your Home Inspector will be available to ask questions in the future. Does the
Home Inspector charge to come back and re-inspect a corrected item.
Acutec Home inspections in Elk Grove CA. Services the Sacramento Valley and foothill Communities!
Bookmark/Search this post with